1
How to use our extension
Launch Google Meet
Welcome to Launch Google Meet
---
Thank you for installing and using our extension
---
Features:
After installing the extension. You click on the extension icon while you're inside Google Meet to get a transcript.
Go to the Google Meet website. Enter into your Meeting room. Click on the software extension icon.
Click on "Transcript" and the extension will begin to record your Google Meet transcript
Once you have finished your Google Meet call, you can download the transcript onto your computer.
Tutorial:
Install the Extension
After installing the extension, click on the icon on the toolbar.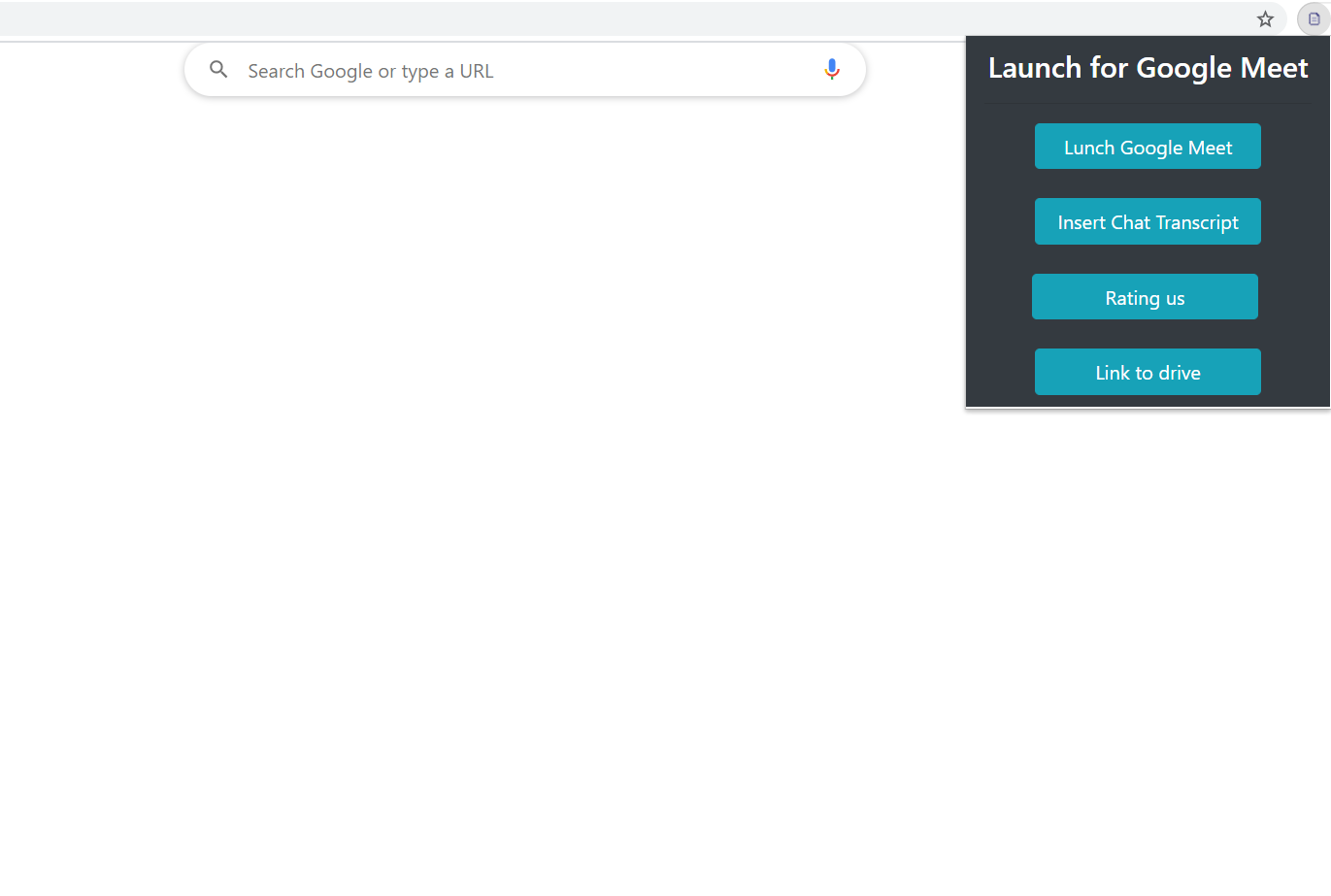 ---
Begin using our software extension today and you can begin getting a transcript for all your Google Meet, google meet app calls.